College Kickstart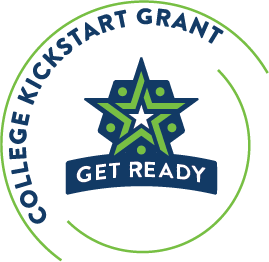 The Get Ready College Kickstart Grant can help you get off to a positive start with your postsecondary program! The grant is available to Get Ready graduating senior class of 2023 who have plans to pursue further education at a 2-year, 4-year, career, or technical training program in Minnesota after graduating from high school and need additional financial aid assistance.
Students who encounter a minor financial barrier that prevents the ability to enroll in a program of choice can apply for this one-time grant ranging from $250 - $1000. The grant can cover transportation, housing-related costs such as a security deposit, moving expenses, books, general supplies, and other educational-related expenses.
To apply for a micro assistance grant, fill out the application: College Kickstart Grant Application
Contact your high school counselor or Get Ready Pathway Coordinator for additional information and direct support.
What documents do I need to apply?