Our Staff
Tenzin Nordon

Tenzin's parents have always taught her that education is the key to success in life. Her parents left Tibet by foot and arrived to India as Tibetan refugees. Then they immigrated to the US to provide Tenzin and her brother with an education, and other such opportunities, that they did not have for themselves. Tenzin also believes in the power of education and its ability to change people's lives for the good; that's why she loves working for Get Ready!
Fun fact: Tenzin learned Hindi (Indian language) as her first language despite being ethnically Tibetan.
Ashley Booker
As the Program Director, Ashley is focused on continuous improvement to ensure that all students, families and partnering schools receive high-impact, culturally relevant services and programming. Ashley joined Get Ready in 2012, but previously served as the Program Manager in Student Diversity & Inclusion Services at the University of St. Thomas, and as a Program Coordinator with College Possible. As a proud graduate of Saint Paul Public Schools, Ashley credits the earning of her undergraduate and graduate degrees from the University of Minnesota and Augsburg University to her own participation in MEP, a college access program that served students of color in the district.
She works at Get Ready to help address the gaps and inequities that exist in education and employment. She is working towards the day when the earning of a postsecondary credential and gainful employment becomes the norm for students from communities of color and low-income backgrounds, rather than the exception.
Fun fact: she is a HUGE music fan. She currently has over 35,000 songs in her collection, and know the lyrics (by heart) to over 4,000.
Sheila Nelsen-Amado

Sheila has worked for the Get Ready program for the last 15 years. She does this work because her work is grounded in self-determination, critical thinking and empowerment. She believes in and is committed to youth voice, anti-racism, LGBTQ inclusion, diversity and equity. They are the cornerstones of her work with GEAR UP students, families and community partners.
Fun fact: she is passionate about urban farming. Her garden- both straw bales and raised beds take up much of her yard. The five resident layer hens are providing the neighborhood with organic eggs. If she could only get a goat...!
Tobias Leuthner

Tobias works for Get Ready to improve quality of life through education for all Minnesotans, especially those who are underrepresented in higher education. His professional interests include teaching, dis/ability studies, and critical pedagogy. Get Ready allows him to use his skills and interests to contribute to statewide efforts to improve postsecondary outcomes for all Minnesotans.
Fun fact: he loves to use all forms of public transportation (bus, light rail, train, etc.).
Chang Vang

Chang absolutely loves higher education! Like many of his students, he was the first one in his family to go to college which is one of the reasons he enjoys working for Get Ready as an Education Liaison, Chang loves that he gets to help students like himself get to college.
Fun facts: Chang attended St. Olaf College and graduated with a Bachelor's Degree in Social Work. While in college, he had the opportunity to study abroad in China and Tibet for a month. Now he can't wait to travel more! His destination wish-list would include: Hawaii, Australia and Thailand/Laos. His favorite hobbies are football and cars. Chang's all-time favorite food is pho, a delicious Vietnamese soup. If Chang could have any superpower, it would be instant teleportation.
Nina Englund
Nina works for Get Ready to help students and families achieve success in their future goals around education and employment opportunities.
Fun fact: she wears something pink every day in the month of April to celebrate her sister.
Tria Vang

Tria works for Get Ready because he believe that everybody has something that makes them unique. It's important for us to know that every one of us can do things not everyone else can do, and because of this, we all deserve a fair chance to show the world what that is.
Fun fact: he likes to design his own t-shirts and screen print them himself!
Amie Jannetto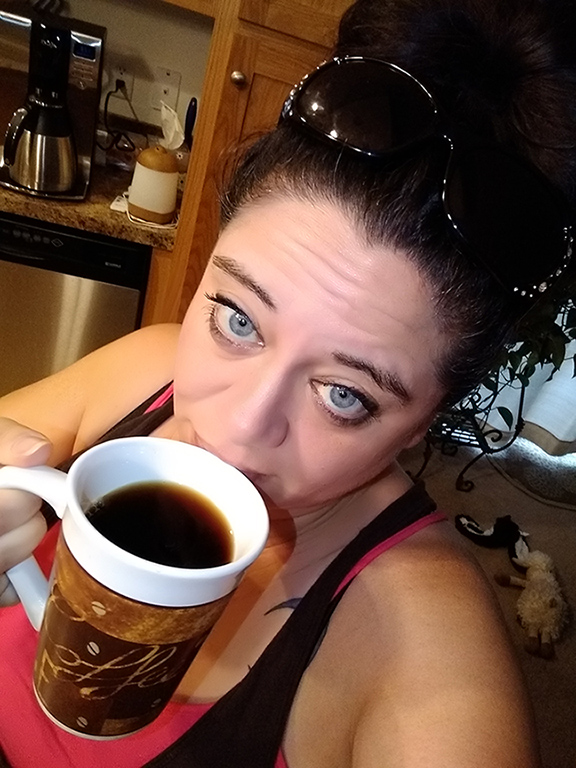 Because Amie works with the numbers of Get Ready, it's fun for her to see how staff are interacting with students. She whole-heartedly believes Get Ready is making a difference in the lives of underrepresented students and families.
Fun fact: she's been playing softball since she was 4....so longer than most staff have been alive....
Xong Yang

Xong loves working for Get Ready because she enjoys working with young people and supporting them to learn more about themselves.
Fun fact: Xong makes awesome handmade cards!
Matt Kiefer

Matt works with 9th and 10th grade students at BC. He works for Get Ready because of the unique role it has within the school system. He looks at the EL position as a teaching hybrid role that incorporates classroom instruction, college and career advising, mentorship, and life coaching. For him, this hybrid role gives him a great opportunity to meet students where they are at in their lives and give them the individualized instruction or advice they need. He has seen the positive impact that Get Ready has on the students and the school community, and he would love to help continue that trend.
Jackie Hayden

Jackie works with 11th grade students at BC. She always tells her students, "My job is to get you to your dream job." She feels really lucky to have such a meaningful and rewarding career that empowers students to fulfill their full potential.
Fun fact: she and her husband decided on their son's name while watching the Oscars.
Tom Bartholomay
Tom Bartholomay conducts program evaluation and research for the Get Ready program. He started his career as a teacher but continued in the education field because of his passion to produce better student outcomes. He is an avid bicycler, biking year round to work most days.
Karlee Nussbaum

Karlee is a firm believer that we can close the opportunity gap and support all Minnesotans to achieve post-secondary success. Her passion lies in serving others and Get Ready has given her the opportunity to continue her work in the field of education. Karlee is incredibly excited to help create and facilitate a curriculum that supports students on the difficult path of understanding their own identities and making a plan for their futures that aligns with their personal aspirations.
Fun fact: she taught Spanish for two years in Chicago, Illinois.
Marcio Thompson

Marcio works with Get Ready because he asks himself the question, "I wonder if... we can eliminate the term, 1st Generation College Student?" Or if we could ensure college and career readiness for all students?" These are the questions that motivate him on a daily bases and drive him to do the work of sharing information with students and parents about the importance of postsecondary education. It is that same passion that drives him to develop opportunities for students to engage with careers in a way that will impact their futures.
Fun fact: although, he thinks of himself as more conservative when it comes to fashion, he does like rather ornate bowties and socks.
Amanda Twite
Amanda works for Get Ready because it gives her a chance to assist students in their postsecondary planning. Realizing that no two students are the same, she, along with the student, can tailor a career pathway and plan specifically for them.
Fun fact: if she could go on vacation anywhere, she would go to Phuket, Thailand.